In the rapidly growing field of Artificial Intelligence (AI), expert systems and knowledge representation play a crucial role. Expert systems are computer-based applications that emulate human expertise in a specific domain, allowing non-experts to access valuable information and make informed decisions. The market for
AI is expected to reach nearly two trillion U.S. dollars by 2030
, making it imperative for professionals to understand the key models and techniques used in expert systems and knowledge representation. So, let's navigate the technological frontier with finesse by understanding cutting-edge
AI techniques
to redefine possibilities.
Expert Systems in AI
Expert systems consist of five key components: knowledge base, inference engine, user interface, explanation module, and knowledge acquisition system. The knowledge base contains facts and rules relevant to a specific domain, while the inference engine interprets this knowledge to find solutions to user problems. The user interface allows non-experts to interact with the system, while the explanation module provides explanations for the system's conclusions. The knowledge acquisition system ensures that the expert system can acquire and integrate new knowledge.
Advantages and Benefits of Expert Systems
Expert systems offer numerous advantages over traditional problem-solving approaches.
Expert systems in AI provide increased accuracy by leveraging expert knowledge stored in their knowledge bases. This ensures consistent decision-making even in complex scenarios.
They are highly scalable as they can handle large amounts of information efficiently. This makes them suitable for managing complex domains with vast amounts of data.
Moreover, expert systems in AI can be cost-effective by reducing the need for human experts, resulting in significant cost savings.
It enhances decision-making by providing relevant data and expertise to support informed choices.
Applications of Expert Systems
Expert systems have found applications across various industries. In healthcare, expert systems aid in medical diagnosis and treatment recommendations. For example, IBM's Watson Health utilizes expert systems to assist doctors in cancer treatment decision-making by analyzing patient data and providing evidence-based recommendations. In finance, expert systems are used for risk assessment, fraud detection, and investment advice. Manufacturing industries employ expert systems for quality control, process optimization, and predictive maintenance. Customer support services also benefit from expert systems through automated troubleshooting and customer assistance.
Knowledge Representation Techniques in AI
Knowledge Representation
is a key aspect of expert systems and involves formalizing knowledge in a way that allows the system to reason and make decisions. Several techniques are used for
knowledge representation in AI
. This includes logical representation, semantic networks, frame representation, and production rules.
Logical Representation
involves using formal languages such as propositional logic, first-order logic, and predicate calculus to represent facts and relationships. This allows the system to apply logical reasoning to arrive at conclusions. For example, an expert system in medical diagnosis might use logical representation to infer a specific disease based on symptoms and medical history.
Semantic Networks
provide a graphical representation of concepts and their relationships. Nodes represent concepts, while links depict relationships between concepts. This technique is useful for representing hierarchical structures and complex relationships. For instance, an expert system for natural language processing might use a semantic network to represent the relationships between words in a sentence.
Frame Representation
involves organizing knowledge into frames that represent objects, concepts, or situations with attributes and slots. Frames capture structured information about entities in a domain and allow reasoning based on these attributes and slots. An example of frame-based representation is the use of frames to represent different car models, where each frame contains attributes like colour, engine type, and price range.
Production rules
are used in expert systems to represent knowledge in the form of IF-THEN statements. These rules guide the system's reasoning process by specifying conditions and corresponding actions. For example, an expert system for troubleshooting computer issues might have a production rule that states: IF the computer does not start, THEN check the power supply.
Types of Expert Systems in AI
There are several types of
Expert Systems used in AI
:
Rule-Based Expert Systems: These systems use a collection of rules to make decisions. Rules are created by human experts and guide the system's reasoning process. An example is Mycin, an expert system for diagnosing bacterial infections.
Frame-Based Expert Systems: Frame-based expert systems use frame representation to organize knowledge. Frames capture structured information about entities and their attributes, allowing the system to reason about specific instances. For example, an expert system for car insurance might use frames to represent different types of coverage and associated costs.
Fuzzy Expert Systems: Fuzzy expert systems handle imprecise or uncertain data using fuzzy logic. This allows the system to reason with degrees of truth rather than binary values. Fuzzy expert systems are useful in domains where precise measurements are difficult or subjective, such as weather forecasting or risk assessment.
Neural Expert Systems: Neural expert systems utilize neural networks to learn from data through training processes. Neural networks can recognize patterns and make predictions based on input data. They are particularly effective in areas such as image recognition and natural language processing.
Neuro-Fuzzy Expert Systems: Neuro-fuzzy expert systems combine elements of fuzzy logic and neural networks to make decisions based on both numerical and linguistic information. These systems excel in complex domains where uncertainty and imprecision are prevalent, such as financial forecasting or traffic management.
Future Trends and Career Opportunities
The integration of expert systems with big data analytics is a future trend that holds immense potential for accurate decision-making. By combining the expertise of human specialists with vast amounts of data, expert systems can provide even more valuable insights across various industries. Another future trend is the application of expert systems in autonomous systems and robotics. From autonomous vehicles to drones and robotic automation, expert systems can enhance the decision-making capabilities of these technologies, making them more efficient and reliable. In healthcare, expert systems will continue to advance medical diagnosis and treatment planning. The ability to analyze large amounts of patient data combined with expert knowledge can lead to more accurate and personalized healthcare. The growing demand for professionals skilled in expert systems and
knowledge representation in AI
presents exciting career opportunities.
Job roles
such as AI engineer, knowledge engineer, and data scientist require expertise in these areas. Professionals with the right skills and qualifications can make significant contributions to developing and implementing expert systems across industries.
Conclusion
Expert systems and knowledge representation are essential components of the rapidly evolving field of Artificial Intelligence. By emulating human expertise, expert systems provide valuable insights and solutions to complex problems. The various techniques and models used in expert systems offer powerful tools for decision-making across multiple domains. As AI continues to advance, professionals who understand and specialize in
expert systems in AI
will be well-positioned for rewarding careers in this thriving industry.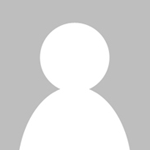 Latest posts by Pradhumnya Khanayat (see all)
Share this on




Follow us on