Edvancer Eduventures
 has started offering a range of analytics courses in India. Currently they are running a '
Certified Business Analytics Professional
' (CBAP) course and will be launching 2 more courses in R and Big Data in coming months.  We had an opportunity to talk with the CEO,
Aatash Shah
and here are some excerpts from the talk:
AV: Who is the course aimed at?
Aatash:
 This course is aimed at both graduate freshers / final year students and working professionals. It is targeted at those looking to start a career in analytics either fresh from college or making a lateral shift.
AV: How does the course differentiate compared to other courses available? 
Aatash:
 We do not believe in making our students learn everything under the sun in analytics if they are unlikely to implement those skills in their career for a long time. Instead we believe in training when it is required and hence our idea is to have modular courses which can be taken as the need arises. Secondly, our course is much more application oriented, designed towards solving business problems using analytics. We teach with a hands-on approach from day one with over 15 real world case studies which will explain each and every concept. We also have a 20 hour guided simulation of an actual analytics project which will bring together all they have learnt in the course in an effort to make their learning as practical as possible. We provide students life-time access to the course material on our learning management system. The other differentiating aspect is the delivery mode. We have three modes of delivery, classroom (in Mumbai for now), online self-paced and soon we shall have the online live instructor led mode too. We also have a comprehensive learning management system with a discussion forum which can be accessed from any internet enabled device allowing any-time, any-where learning.
AV: Is there a way I can test the interface or content? 
Ans:
Sure, you can visit 
www.edvancer.in/course/cbap/
 where you can view the curriculum and the preview of the content which has snippets of the various modules.
AV: Is there any placement support which is provided or in case you have any work opportunities / live projects or cases / internships? 
Ans:
We do offer placement support and also have an employer's page on the website from where employers can access CVs of our students. Though having just started off there are no statistics regarding the same.
AV: What is the profile of trainers and promoters?
Ans: About the trainers-
We have three trainers presently, all professionals from the analytics industry. One of them is currently the head of a reputed MNC analytics consulting firm in Mumbai and he loves teaching. Another trainer has 8 years of experience in analytics in the banking and retail industry while the third has over 3 years of experience in analytics.
About the promoters:
Aatash Shah, Co-Founder and CEO
Aatash has over 6 years of experience in the investment banking industry. He is a post-graduate in management from IIM Lucknow and is also a BE in Electronics Engineering from Mumbai University.
Lalit Sachan, Co-founder
Lalit has over 2.5 years of experience in business analytics and is extremely passionate about decision making through data analytics. He is a post-graduate from Indian Statistical Institute, Kolkata and a B.Tech from IIT Kanpur. You can go through the details of the course content and can register for the same following this
link
. Alternately, if you have any questions for me or Aatash, please feel free to mention them here and we'll try and answer them.
You can read the article here 
Edvancer Eduventures starts Certified Business Analytics Professional course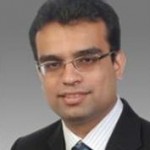 Latest posts by Edvancer Support (see all)
Share this on




Follow us on