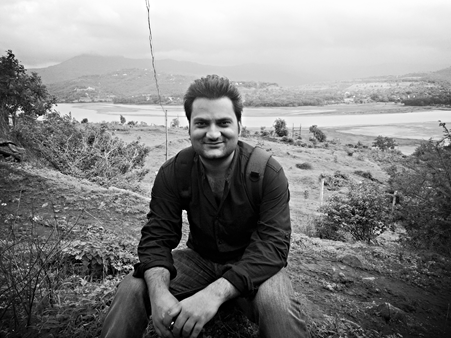 The success of our students in their careers is what matters the most to us and when our students land their dream job, their success becomes our success. One amongst many such moments came when our student
Sashikant Dwivedi (
Linkedin profile
)
got his dream analytics job at TCS as a
Sr. Analyst (Risk Analytics-Mortgage)
 and sent us the mail below:

We caught up with Sashikant to have a chat with him. Sashikant believes that "
people have a very wrong notion that analytics is a career only for those from a technical or mathematics background or those who have prior experience in this field
." Through his own example and story he would like to dispel this notion once and for all and suggest that such worries should not come in the way of those who are keen on a career in analytics. Below is his story in his own words of how he landed a much sought-after business analytics job.
 1. Congrats Sashikant on landing your dream job in analytics! Must be a great feeling?
Yes, I am quite excited about the career shift that I am making and looking forward to joining in the new role soon. Thanks to Edvancer of course for getting me there.
2. Let us first go over your educational and work background?
I completed my B.Sc in Science and have also done my MBA in Finance recently. For the last 3 years I have been working as a Senior Analyst in Performance Monitoring and Reporting for AXA Business Services. I have a total work experience of 5 years.
In my current profile we monitor the performance of the institutional clients' portfolio and send the performance reports to the overseas portfolio managers.
The performance of the client's portfolio is tracked and monitored based on the few benchmarks that it follows.
3. How did you come across analytics as a career? What research did you do regarding the same and what prompted you to pursue analytics as a career path?
My inbox was flooded with a lot of mails from various online and classroom training institutes for analytics. I had already heard this term "Analytics" a lot in the media and workplace but my perception about it was something different.
Then one Sunday afternoon I thought let's research a bit about analytics. I came across many videos, articles and columns on various websites. In the midst of my research I came across various blogs like Analytics Vidhya, Analytics India Magazine, KDnuggets etc.
Analytics as a career started attracting me after this intensive research I did for two months where I saw many videos and read a lot of articles. Almost all of them spoke about analytics being a niche but fast growing area and that analytics was the "Sexiest job of the 21st century" with huge amount of job opportunities and  shortage of skilled workforce.
But the best part of this research was when I saw few videos on predictive analytics and the range of industries it can be implemented in. I was so moved, charmed and lured by this field that I decided that this is the area I want to be in and I am definitely going to learn and add it to my skill sets.
5. What were the doubts in your mind when you were looking at analytics as a career option?
I did not have any major doubts while I was looking for analytics as a career, though I was worried if my previous background was suitable enough to get into analytics or not. I of course had no background in SAS or statistics and hence was a bit apprehensive about my suitability for this field. However once I had made up my mind, I was ready for the hard-work and was ok to start as a fresher also if need be. Thankfully that has not been the case and now I understand those worries were not necessary.
6. What factors did you consider when choosing a training institute? What prompted you to choose Edvancer over other institutes?
When I was looking for different analytics training institutes I came across Edvancer and its Certified Business Analytics Professional course and went through its website in detail including the sample class video which was just awesome and eye-opening.
The factors I considered while choosing a training institute was definitely the course curriculum, faculty profile, student testimonials and finally the price. When I compared the course curriculum of various institutes with Edvancer's I saw that Edvancer had a very comprehensive curriculum which was well explained to those who were new to this field. Also the faculty being industry professionals and from top institutes was what attracted me. Plus the experiences of previous students were quite good and the reputation of Edvancer from what I researched online was good too.
The good part was obviously that Edvancer was much more cost effective than others. This is quite an important factor for people like me who do not have much work experience and hence cannot afford high fees.
Of course not having had any prior online learning experience I was a bit worried but the team was quite helpful in easing those worries.
7. How was your experience at Edvancer and how did the course help?
At Edvancer the experience was awesome. I had few inhibitions and apprehensions in the beginning regarding the online training format as you would know but after the first couple of classes, I was very comfortable. The online classes were just so interactive that it never felt that I was not in an actual classroom. The course really helped in understanding the nuances of analytics and also the real world case studies helped to understand the subject in a practical way.
The faculty was very good, knowledgeable and some of the best I believe I have ever studied under. The project which we did for our certification also helped a lot in making my resume strong and I talked about it in the interviews as well. The support given by the team for solving our doubts was very timely.
I would highly recommend this course to anyone interested in creating a career in analytics.
8. How and where did you search for jobs in analytics?
After the course finished I started revising few important topics which were taught in predictive analytics. The lifetime access that Edvancer provides for its course material and class videos really helped here. Post that I started working on my resume which had to match the industry standards and also added the certification and project in my resume. Edvancer helped me a lot here and also in terms of career guidance and thanks to you for the same.
I updated my resume on various jobsites like Naukri, Monster, Timesjobs, IIMjobs, Linkedin and others. I also uploaded my resume on career pages of few IT companies and core analytics companies. I got a few calls and gave some interviews too before I got the call from TCS.
9. What was your interview process like at TCS?
The interview process was pretty much simple. The 1st round was a HR round and then there were 2 technical rounds which were telephonic. The last round was a video conference interview with the offshore head of the client.
10. What did your technical interviews center on?
The interview questions were a mixed bag related to my current role and questions on SAS & statistics. Some of the questions were:
SAS
How do u import a CSV file into SAS
Types of procedures (PROC) functions you know and have used
The keywords we use while importing other files in SAS etc.
Statistics
Difference between Descriptive and Predictive analytics
Explain p- value
Difference in p values 0.05 and 0.01.
Talk about Linear and logistics regression(basics-in layman terms)
Basics about segmentation. 
They also asked me about the project I did with Edvancer which I explained in detail and something they were quite impressed by.
11. Any advice to those looking to make a shift to analytics?
Considering the initial worries and apprehensions I had I would like to suggest something here for those who are interested in an analytics career.
There is a very wrong notion amongst people that analytics can only be pursued by IT/engineering folks or people from maths and stats background or those who have prior experience in analytics. It is definitely a cake walk for people from such backgrounds but people from other backgrounds can also pursue it quite easily as you can see from my example.
You just need to have that desire and zeal to learn this new skill, but most importantly you need to have a deep interest in this field and love for numbers. If you love numbers, are passionate about data and inquisitive in nature then this field is for you. With regards to the job search you need to be patient and look for the right opportunities which will certainly come by. You need to keep practicing what you learnt so that you are ready for the interviews.
12. How do you look at your future in analytics and what are your goals?
I am very positive about my future in analytics and I have achieved what I set out to do with the help of Edvancer. I have not set any goals yet but I want to gain technical expertise for few years and then move up the ladder.
Thanks Sashikant! We look forward to you achieving all your goals and reaching new heights. Check out our
Certified Business Analytics Professiona

l
course by clicking on the link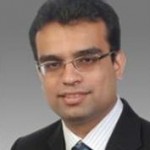 Latest posts by Edvancer Support (see all)
Share this on




Follow us on